---
Reset Results
Reset results from now or a past point in time
You have the possibility to reset the previous results at any time.
To reset results, click on the link "Reset Results".
A modal will open to confirm the reset.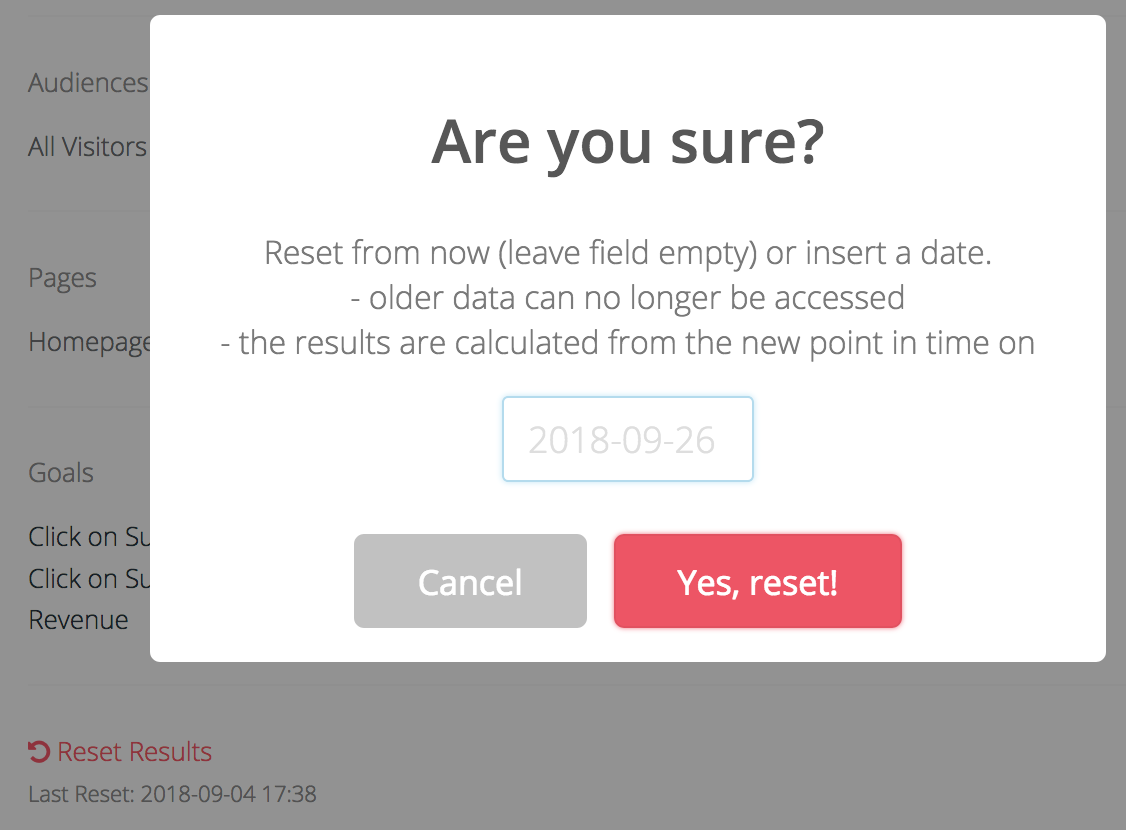 There are now two options for resetting:
Option 1: The date field is left blank
This will reset the results at exactly that point in time (now). The reset is done to the minute.
Option 2: A date is entered
If a date (in format (YYYY-MM-DD, e.g. 2021-03-06) is entered, the results are calculated from this date.
In both cases, all previous results are deleted.
Please note
Older data can no longer be accessed
The results are now counted and calculated from the new date on