---
Manage Team Members
Invite additional team members and manage existing team members
The administration of your team members can be found under "Team Settings". Just click on your team's name.
Invite a Team Member
After clicking "Membership" you a find a field to add the email address of a new team member. He will receive an email to register for ABlyft.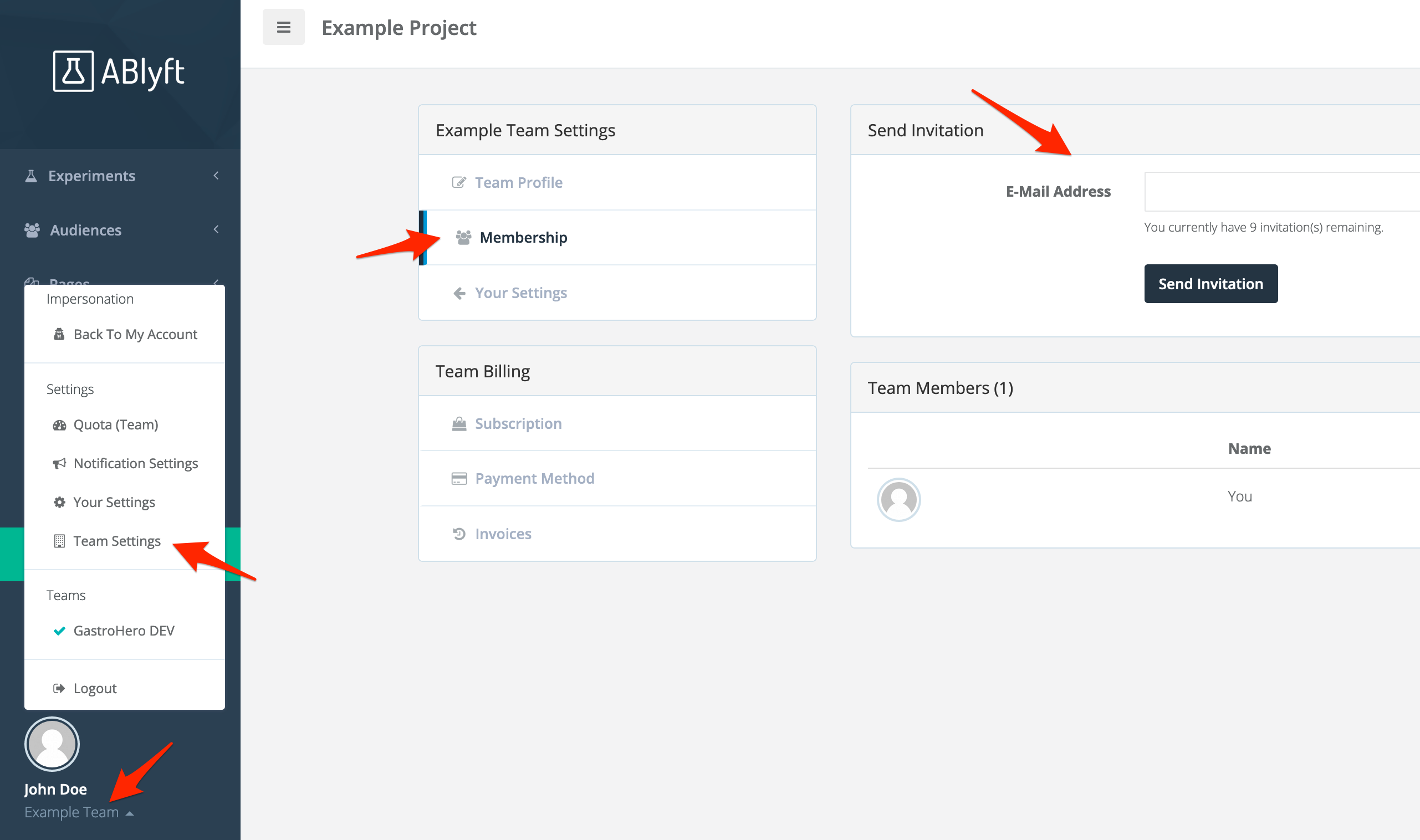 Delete a Team Member
To delete a team member just choose the one you want to delete from the list "Team Members".